Welcome to our therapist spotlight series, where we will be highlighting a therapist, and spotlighting one of their specializations. This month we're showcasing Shannon Rollins, our Registered Physiotherapist who provides Active Rehabilitation. Continue reading to learn more.
Meet Shannon!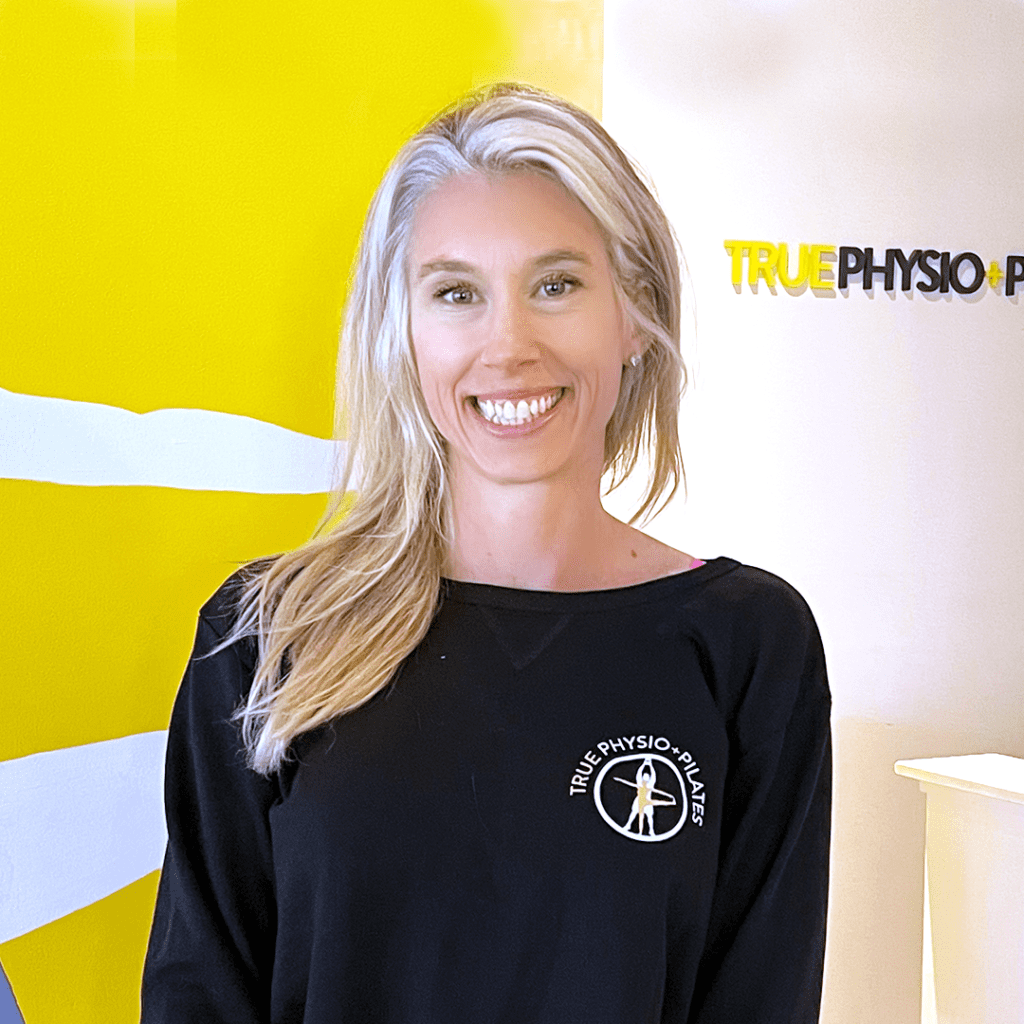 About Shannon:
Shannon is an experienced Physiotherapist who has also worked for a number of years in the fitness industry. She graduated with a Masters in Physiotherapy from the University of British Columbia in 2014. After a low back (disc) injury ended her university volleyball career, Shannon developed a keen interest in helping clients who suffer from chronic low back pain. Shannon has a holistic approach to treatment uncovering the root cause of movement dysfunction to create a comprehensive treatment plan by breaking down movement patterns working to regain mobility, core strength, and breath mechanics. She's particularly enthusiastic about empowering her clients through education: helping them understand their pain and improve function and performance.
Shannon incorporates her extensive experience in exercise prescription with unique gym based physiotherapy sessions to address strength, flexibility, and rehabilitation goals with using movement as therapy.
Services
Pelvic health
Active rehabilitation
General orthopaedics
Clinical Pilates
Advanced Training Certifications
Functional Dry Needling (Kinetacore)
Antony Lo – The Female Athlete Level 1
Sarah Duvall – Pelvic Pro
Julie Wiebe – Foundations (Diaphragm/Pelvic Floor Piston for Adult Populations)
Level 1 and 2 Diploma of Advanced Orthopaedic Manual and Manipulative
Physiotherapy
Selective Functional Movement Assessment (SFMA) (level 1 and 2)
Functional Anatomy Seminars (Functional Range Release, Functional Range
Conditioning)
Pelvic Health Solutions
If you're looking to learn more about Shannon, read her full bio.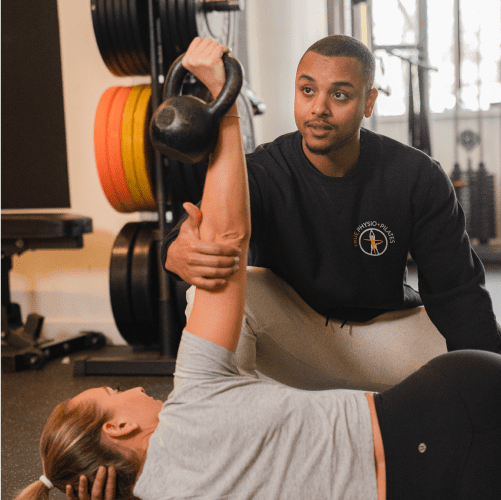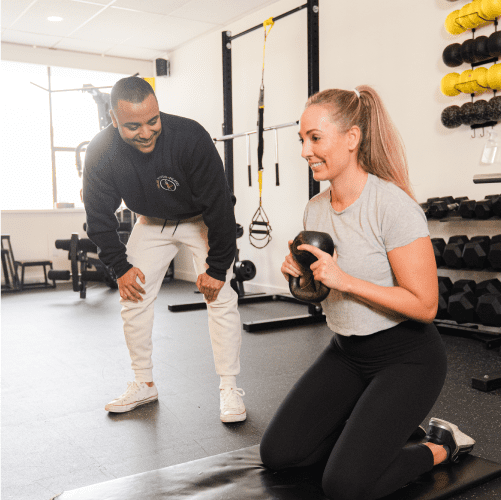 What is Active Rehabilitation?
Active rehabilitation is an active form of physiotherapy done one on one in the gym working on specific findings and goals to optimize your training. Strength, flexibility, stability all under the guidance of a registered physio.
Active Rehabilitation helps with..
Low back pain
Shoulder pain
Pre and post operative rehab
Neck pain
Osteoarthritis
Hip pain
Sports injuries
ACL reconstruction
Meniscal repairs
General mobility issues
Pre and post natal care
Book your FREE 15-min assessment today!
Receive $25 off your first appointment for all True Conditioning Members
Shannon offers a FREE 15-min assessment so that you can meet, discuss your concerns and form a recovery plan…Book your online today, and take that first step to moving better!