Welcome to our therapist spotlight series, where we will be highlighting a therapist, and offering pro-tips from them. This month we're showcasing Teri Lai, our Registered Physiotherapist!
Meet Teri Lai!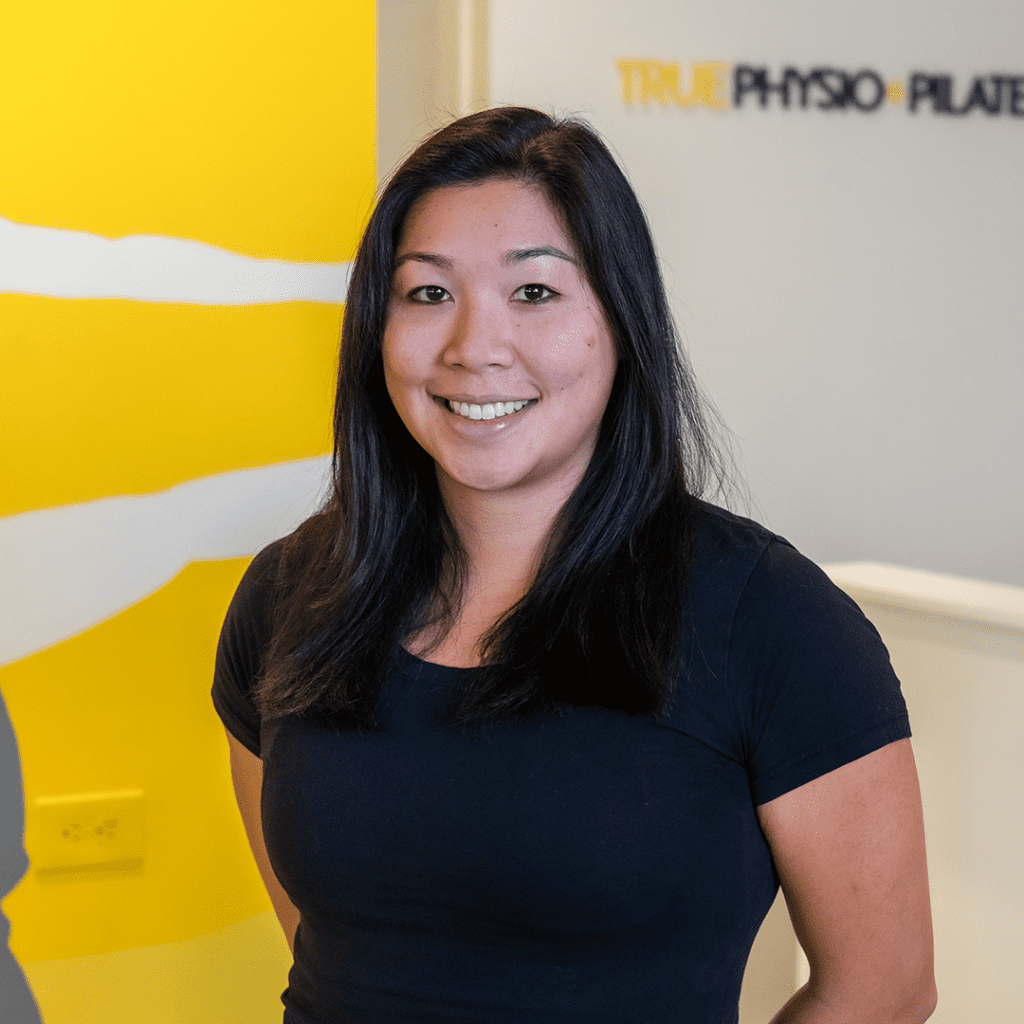 About Teri:
Teri treats patients of all ages and abilities. She is a manual therapist with different skillsets to address a variety of injuries. She incorporates Clinical Reformer Pilates into her practice to retrain movement patterns, reduce low back pain and to strengthen the core. (Clinical Pilates is covered by most extended health plans.)
Highlights
Certified in Clinical Pilates (reformer and mat)
Additional training in treating disorders of the Jaw (TMJ)
Manual and exercise therapist
Fun facts
Used to swim with the Richmond Rapids
Prior to becoming a physio, Teri was a Paramedic!
If you're looking to learn more about Teri, read her full bio.
Teri's Pro-Tip
Shoulder health to prevent impingement
Do you feel tight in your shoulders? If you do, it may be time to seek out a physiotherapist! Shoulder immobility can impede daily life, fitness activities, and more. It's important to maintain flexibility in the shoulder to avoid injury!
Follow along below for a quick test to check whether mobility may be a concern for you.
Quick overhead mobility test
Keep your back flat against the wall, walk your feet out from the wall about 1 foot.
Raise your arms overhead keeping them straight.
Are you arms able to touch the wall? If they do not, you have limited overhead mobility making you more prone to shoulder impingement.
There are many reasons as to why your shoulder mobility may be limited – it could be tightness in your muscles (including the lats), a mobility problem in the shoulder joint, tightness in your chest muscles, or a mobility issue in your neck or mid back.
Try to the stretch below and retest to see if it is your lats that are restricting your movement. If the answer is yes, it's time to book your physio assessment so that you can start moving with ease!
Prayer Stretch
Hold for 1 minute x 3 sets
Try to gently push your elbows into the bench for ten seconds
Then relax into the stretch
Do you feel alot of tightness? If so, your shoulder mobility may be impinged!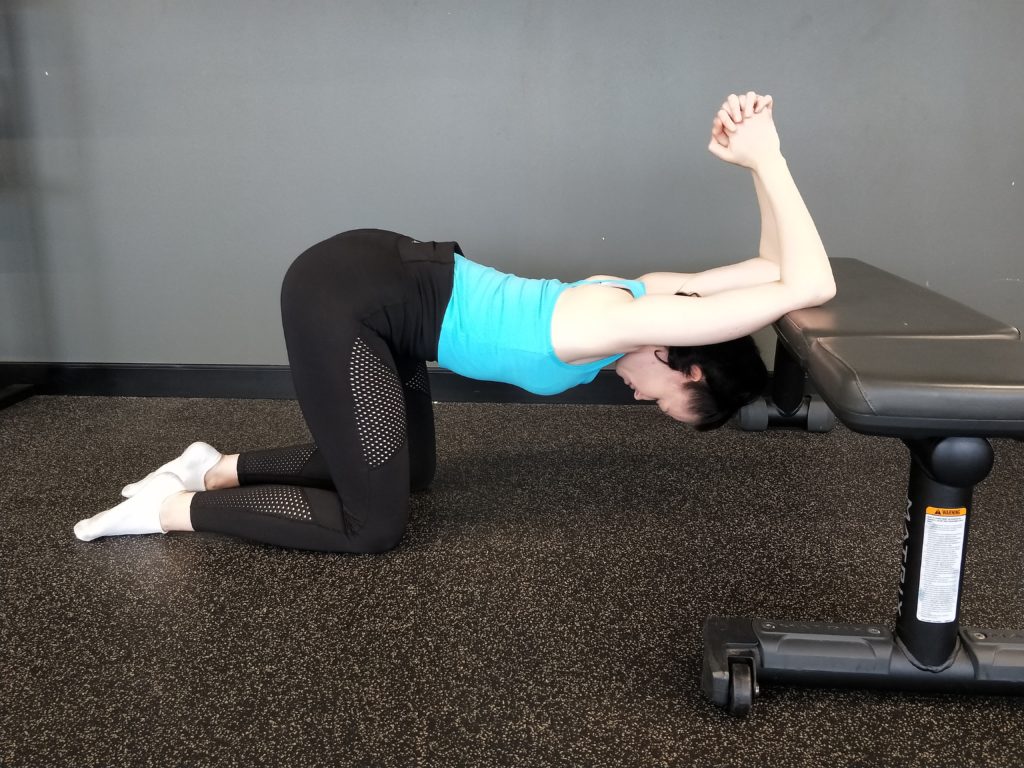 Book your FREE 15-min assessment today!
Teri offers a FREE 15-min assessment so that you can meet, discuss your concerns and form a recovery plan…Book your online today, and take that first step to moving better!